Customize your A la Carta Options for your New Orleans Trip
The Mansion New Orleans will provide you with full A La Carte options to cater to your every need, literally! You can choose to bring your own food and cook your own meals or we offer continental breakfast and wine hour to private group rentals for an additional fee.
Our Continental Breakfast
Breakfast is $300 per day. Our Continental Breakfast spread is prepared by a staff member and served buffet style from 8 am – 11 am. Delight in the following savory items; Assorted Bagels (with cream cheese & jellies), Assorted Muffins, Fresh Warm Waffles, Whole Fresh Fruit (Oranges, Apples & Bananas), Assorted Individual Packaged Grits & Oatmeal, Assorted Cereals, Yogurt Cups, Jimmy Dean Breakfast Croissant Sandwiches (Sausage/Egg/Cheese), Cheese Sticks, Boiled Eggs, Coffee, Tea, Orange Juice, Milk and last but not least our Signature New Orleans Mardi Gras King Cake!
Wine hour is $75 per day and it is put out at 6 PM. It is self-serve and whatever is left is yours to keep. We serve 10 bottles of assorted Oak Leaf wine.
Would you like to have groceries or beverages delivered or hire a private chef or have your stay at the Mansion catered with local fare? Also, who can resist a delicious, fresh-baked King Cake? Are you looking for something particular? Don't see it here? No problem! Contact us and we will do our best to accommodate your special requests!
A La Carte Grocery and Liquor Delivery
Pre-order groceries to be delivered upon your arrival.
Rouses Market
Whole Foods
The Fresh Market
Robèrt Fresh Market
Famous New Orleans Mardi Gras King Cake
TASTE A SLICE OF MARDI GRAS!!! The King Cake
Pre-order an authentic handmade New Orleans famous Mardi Gras King Cake made and shipped from Keller's Bakery in Lafayette, La. Each cake is hand battered and filled with your choice of flavored cream cheese for that extra flavor. Each cake is also drenched with a sweet glaze topping that melts in your mouth. Great for breakfast or dessert. Have it delivered to The Mansion!
Call 337-235-1568 to order now.
Year 'round service!
Book Chef Bucks for your on-site Crawfish Boil – 504-509-6123
BOILED: Crawfish – Crab – Shrimp
GRILLED: Burgers – Chicken – Sausage – Veggies
SMOKED: Brisket – Chicken – Pork – Ribs
SIDES:- Gumbo, Jambalaya, Potato Salad & Creole Dishes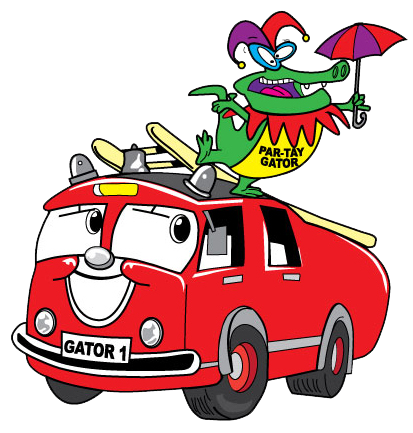 "Gator 1" New Orleans' Premier Party Fire Engine "Party Bus"
www.Gator1FireEngine.com Call Chef Bucks 504-509-6123
Personal Chefs & Catering
Chef Gason Nelso – The NOLA Full of Flavor
Gychef@gmail.com
504-450-4894
www.ChefGason.com
Chef Matthew Elliot Kopfler
www.LenfantTerribleNOLA.com
matthewkopfler@gmail.com
David Schwarz
504-931-6135
dschwarz6135@live.com
City Tours
Colin B. Tyler
http://www.yourbackstagepasstoneworleans.com
Swamp Tours
VIP Transportation