The Mansion Courtyard
Enjoy our beautifully decorated mansion courtyard. This New Orleans courtyard possesses all the comfort of indoors, outside. Our outdoor kitchen is fully stocked with everything you could ever ask for. Furthermore, this beautiful courtyard is fully covered by a glass roof. Therefore, the Courtyard makes outdoor entertaining easy. It is also perfect for parties, barbecues, and much more. In addition, you can take a relaxing dip in the 12 person jacuzzi, all while enjoying a gorgeous setting with an accenting waterfall, local flora, and classic New Orleans architecture.
While in our courtyard, you are free to explore the common area from the front porch to the back courtyard. Our front porch is wonderful for relaxing, enjoy a complimentary glass of wine during our evening wine hour or just rock away in the rocking chairs. This peaceful area of the Mansion complements our elegant front courtyard.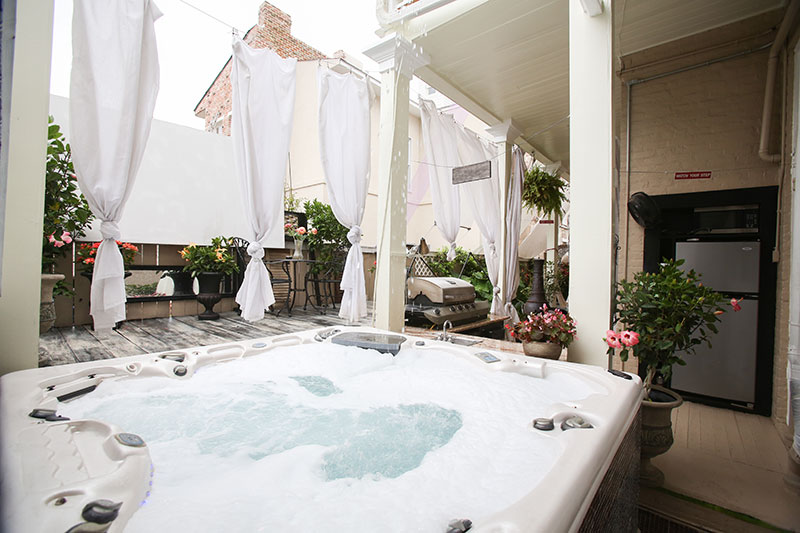 Fully equipped outdoor kitchen
Wine cooler and coffee maker
Dining table
Propane gas grill and sear griller
Landscaping with flowers and accenting waterfall
12 person Jacuzzi
Hammock and outdoor seating